The night will be arranged with several brackets of songs interspersed with times of prayer.
Scan the QR Code to open up a Spotify playlist for our Prayer & Praise Night or follow this link.
A free Spotify account is required to play the songs either through their phone App or in a Web browser.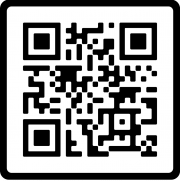 The Official Youtube videos are available to use below for those who don't have Spotify.
Doxology - Hillsong Worship
Be Exalted O God - Scripture in Song
Crown Him (Majesty) - Chris Tomlin & Kari Jobe
Power of the Cross (Acoustic) - Shane & Shane
O Lord, My Rock and My Redeemer - Sovereign Grace Music
Christ is All in All - Keith & Kristyn Getty, Dwan Hill
O Church Arise (Arise, Shine) - Keith & Kristyn Getty, Chris Tomlin
Until These Tears Are Gone - Young Oceans, Harvest
Hymn of Heaven - Phil Wickham
Holy, Holy, Holy (We Bow Before Thee) - Shane & Shane